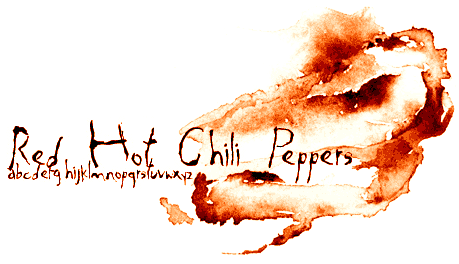 This is an ilustrated font. Made with brush and ink, Gim will work great even as a body text. Try to use the capitals as the first letters of the words. or whatever you want. It looks really good at big sizes too.

O O O Designed by Germán Olaya.

O O O This font is free but not public domain. Don´t redistribute without my permission. Please read the legal stuff... and sign the guestbook!
-------------------------------------------------------------------------------------------------------------------------------------------
GALLERY TYPE DESIGN LINKS INFO GUESTBOOK!! MORE... --------------------------------- HOME ------------------------------------------------------------- E-MAIL) 1999 © Copyright by germán olaya. [typo 5] All rights reserved.))))---------------------